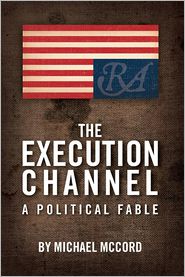 Buy it:
Kindle
Amazon Paperback
Barnes and Noble
Add it:
Shelfari
GoodReads
I found this book very captivating, and I'm sure any other mystery book enthusiast would agree. There are about six main characters mentioned throughout the book but the character building didn't start until about twenty percent into the book. There were quite a few characters that held minor roles, but seemed to have a lot of impact on the theme of the book, which made me feel they should have been written as bigger characters.
The beginning of the book is based off of real events backing all the way up to the eighties, except the book uses different names and places for the events mentioned. One thing that had me caught up until almost seventy percent into the book was the mention of the Galtian Loyalty and the Galtian Imperatives, not much is described about hat they are and it appears to be up to the reader to determine what it means to them.
The theme of the book is based upon current political climate or events throughout not only our country, but the whole world. In summary, the book takes place in the 2017-2020 time frame, and one can envision that if we were to fast forward into that time period, the world might look how it is described in this book. Almost as if the author could make the future happen or even persuade the future to go according to this book.
The book proceeds on as expected along with surprise circumstances and events. The book seems to take the current political situations and make use of the authors creativity as an example the whole concept of the execution channel which is…left up to the reader to find out.

Add me on