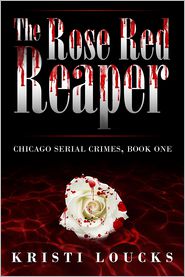 Buy it:
Barnes and Noble
Kindle
Add it:
Shelfari
GoodReads
Mason, an ex-SEAL has seen the horrific murder of his girlfriend Jill. This gave him the motivation to seek out a way to help murders get captured and put away. Mason, his brother and other FBI agents work on a special team called the Serial Crimes Unit in Chicago. The author does a great job at really showing that they are true brothers with their small bickering back and forth and just the basic interactions between the two.
Things are just starting to look a bit more positive in his life as he meets the owner of a local diner, a woman named Dakota. They are instantly infatuated with one another, which says a lot for Mason who still has residual feelings about Jill's murder. Things look positive until the murders start piling up with the same MO, but will the Cole brothers be able to find the murderer before he kills any more people.
This is a great murder mystery with a love story going on behind the scenes. It's extremely well written, and kept me intrigued throughout the whole process of finding the killer. The love story between Mason and Dakota was adorable and lightened the mood of the book a bit since it does have a lot of graphic parts. Each crime scene is filled with details of how each body was murdered, and it involves a large amount of blood in each one, so this book isn't for those with a weak stomach. I highly recommend to all murder love story enthusiasts. It gets a 5/5 from me.

Add me on: