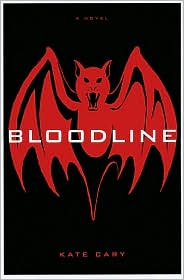 BUY IT NOW
Barnes and Noble or Amazon
What is the book about?
It's the end of 1916, and John Shaw has returned from the trenches of the first World War with the fever that is causing him pain, delirium and horrible nightmares. Mary Seward is immediately drawn to him and takes a special interest in John. 
When John is brought into the sanatorium he is clutching a red leather journal, that Mary brings home for safe keeping. Curiosity kills her, and she reads of the things that he has witnessed in the war. It's no wonder is he is ranting and raving from the fever. 
John's Commanding Officer, Captain Quincey Harker, is a ruthless and determined leader who has been known to do solitary missions at night to attack and kill the enemy. John has suspicions that there is more to Harker, but hasn't put his finger on it quite yet. 
When John wakes up, he remembers how well he was taken care of by Mary, and they spend time together outside of the sanatorium when he is discharged from care. 
Mary and John find out that John's sister Lily has fallen in love with Harker and run off with him to elope in Transylvania. When Mary and John discover who Quincey Harker is, they follow after them, in hopes to stop the inevitable. 
What did I think of the book?
Bloodline is written in journal format, showing you the journal entries from each of the characters; Mary, John, Lily, and Captain Harker. It bounces back and forth keeping up with time to show everyone's perspective, which I thought is brilliantly written. 
Cary's first novel to the Bloodline series, has a great twist to the vampire stories  of Van Helsing and Dracula. There's blood, love, romance, and death all wrapped up in a great novel. I thought Kate Cary did a great job at the dialogue between the characters, since it takes place during World War I, the speech differs from current times, and it seemed realistic while also entertaining and easy to understand. 
I cannot wait to start the next book in the series, I don't have it yet, but I'm hoping I can take a trip to my favorite used book store, and pick up a copy today! 
Help support Stuffed Shelves and Buy it now from Barnes and Noble or Amazon
Has anyone read the second in the series? What did you think?