Another great sidekick book by Katherine Miller. This one is a match to the book Still Alice by Lisa Genova. Still Alice is about what it's like to have Alzheimers. Alice is a very smart psychologist who is in denial about having the disease. The sidekick will help you understand why she's in denial despite her being highly intelligent and aware of the signs of the disease.
Still Alice will bring most people to tears as you're taken on a ride with Alice as she slowly falls into the arms of the disease. You can tell there is thought and emotion evoked into each sentence. You will feel every emotion Alice feels, because her words and thoughts are just so powerful.
The sidekick dives into the hidden meanings behind some of the plots in the book. Some say Alice is too much aware of what is happening to her body as her brain turns over to Alzheimers, but no one can truly know what it's like to be in Alice's shoes.
This is a must read for anyone who is dealing with someone with Alzheimers, or Dementia. You cannot read Still Alice without it's sidekick which helps you understand what is behind Lisa Genova's words. Just when you think there can't be any more emotion added to this book, you open the sidekick and realize there's so much more behind the book that isn't blatantly apparent when you first read through Still Alice. It opened my eyes to the book, which opened me up to understanding more about the disease, and the author herself. I enjoyed reading the sidekick. It is a perfect match to Still Alice and compliments it very well. I give this book 5/5.
Amazon
Shelfari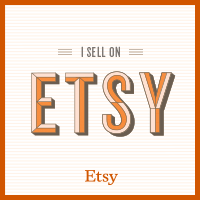 Check out my Etsy shop! For your first purchase, you receive a free gift.  

On your frequent buyers card you'll receive 25% off for every 6 purchases you make. 

Share my etsy page with your friends, and receive 10% off your first order, just leave me a comment on where you shared.