This is the third book in the trilogy by Truth Devour. It's important that you read the first two books, Wantin and Unrequited, as they add to Talia's character and show how she became the person she is in book 3.
The first book shows the obstacles she has to overcome, while the second book reveals how she finds herself and goes down the path of self discovery. All three books are full of romance and high emotions, which will throw the reader on a roller coaster of feelings. The third and final book, is wrapping up all the loose ends and bringing everything together. Her search for love is finally over, and I have to admit, the love she finds is pretty cheesy.
She's a smart and independent women who is deserving of a loving man, who she reunites with. Even when issues arise, they still find themselves together, and despite all the negativity you know they will find happiness with each other. The issues that do complicate their relationship make them appear to be realistic and ordinary. Books that have perfect romances seem implausible and unrealistic, which is the complete opposite of this tale.
It's beautifully written with a romance that is unforgettable. It was amazing to watch Talia grow into the person she is at the end of the trilogy. I'm sad for the series to end, but I enjoyed the road Truth Devour took me on, along side such a strong and giving person like Talia. I'm glad I was given the opportunity to read the series, and recommend it to all the romance junkies out there. Definitely a 5/5 for all three books.
Amazon Kindle
Sated
Shelfari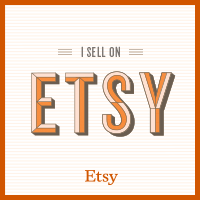 Check out my Etsy shop! For your first purchase, you receive a free gift. 
On your frequent buyers card you'll receive 25% off for every 6 purchases you make.
Share my etsy page with your friends, and receive 10% off your first order, just leave me a comment on where you shared.