Part One in the Emily Heart Time Jumper Series
I finished this book in one sitting because I could not put the book down. From the first sentence, I was intrigued and hooked by the introduction to a time traveling teenage girl. Emily Heart is an amazing character that can jump through time. The jump can only be made in times during her lifetime. Which makes for an interesting plot on the time periods travelled to.
She is adventurous and exciting, jumping over the course of 30 years. What's great about Emily is the fact she is so normal. She's imperfect because she is human to her core, and deals with her abilities as if she was an ordinary teenager in today's time.
It's always more enjoyable to read about a character who has realistic reactions and emotions. She's already unpredictable and unique with her abilities, she doesn't need anything added to her human teenage self.
The author puts a whole new twist to the science fiction genre. It's not your normal sci-fi novel with the same over done plots. His writing will make you want to read the next chapter, even though it's midnight and you have to wake up early. You won't see books written about time travel, written like this book.
I'm anxiously awaiting the sequel to the Emily Heart Time Jumper Series. You have to open this book up to learn about how Em came to be a time traveller. She will take you on quite a ride as as she travels through different times. She lead quite a dramatic life for a fifteen year old. I was so sucked into the story, I almost believed it was true. I give this book 5/5.
Amazon Kindle
Barnes and Noble
Shelfari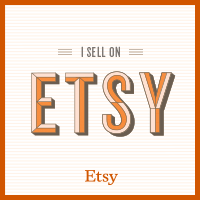 Check out my Etsy shop! For your first purchase, you receive a free gift.  

On your frequent buyers card you'll receive 25% off for every 6 purchases you make. 

Share my etsy page with your friends, and receive 10% off your first order, just leave me a comment on where you shared.