Everything You Need to Know to Write and Sell a Winning Script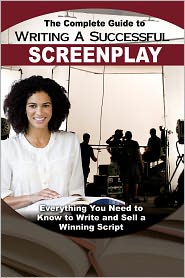 If your finding yourself interested in wanting to tell a story, and write a screenplay, then this is a great guide to help you get started. It's a basic instruction manual on everything you'll need to know.
From writing format, development of the story, and even how to sell the story to the big screen. You'll especially learn how to create imaginative and creative ways your characters converse with one another, in a enthralling way.
Of course, a lot of this information can be used for anyone wanting to write things other than screenplays. It's a great tool to refer back to over and over as reminder skills. I found it an interesting read and of course learned a lot about screenplays along the way.
It's organized, and easy to read, and not at all a bore to get through like some guide books can be. I recommend to anyone wanting to write a screenplay, or similar works of writing, rating it as a 5/5.
Amazon Kindle
Amazon Paperback
Barnes and Noble Nook
Shelfari
GoodReads