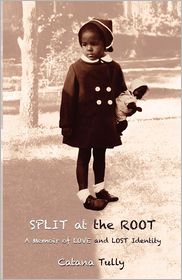 Buy it now at:
Amazon Paperback | Kindle | Barnes and Noble | Nook | Kobo
Add it to your GoodRead's and Shelfari Shelves
Catana, a young Carib child has been torn from her home in an mysterious coastal city.
This is a memoir telling the story of a woman's search to figure out her heritage and eventually, herself.
She was raised by a fancy and wealthy white European family, living in Guatemala during World War II. She is privileged and loved by her family, but she can't help but feel like something is missing. She becomes unable to handle the everyday pressures in life, and you'll read how she handles her struggles she deals with it internally.
Being a black skinned woman, she doesn't feel comfortable where she is at. She is being torn between everything she was raised as, and who she really is. So she goes in search of her old family to understand her own cultural background. Travel from Central America to the Caribbean, through Europe and the United States as she reveals her true self and reunites with her family that she left behind.
You'll see how she comes to terms with both of her families and who she is. It takes her awhile for her to make peace with how she was brought up as a black skinned woman.
It was hard to put this book down because I just had to find out what happened next, at the end of each chapter. The characters were so honest and real, I felt I knew everyone and was right along side her as she faced her struggles head on. It was a great memoir worthy of 5/5 rating.

Add me on