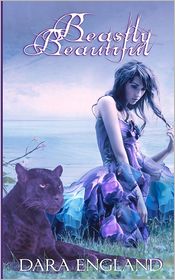 One girl...one secret
Buy it now at: 
Kindle
Amazon
Barnes and Noble
Teagan Grant is a homeless girl, on the run from her family and is in desperate need of money and food. I wish the Ms. England would have revealed more into Teagan's past, so as the reader, I could fully understand her character and how she became the way she is. This book would be so much better if it went into more detail, and made the book a bit longer. 
As if life on the streets is hard enough, she runs into trouble with "Sir." He's hired her to do a mysterious assignment and she has absolutely no idea of what's to come. Sir instantly see's the intelligence in her, making her an even better fit for what he needs her for. 
She ends up putting herself in more danger than she ever thought with "Sir" and his beastly curses and clandestine rituals.  Sir keeps so many secrets, Teagan eventually starts searching for secrets he might have. Teagan is scared of Sir but also drawn to him in a way she is scared and uncertain of. 
One thing I never understood is the reasoning behind Sir's odd tasks, that require specific instructions without any questions. This added to the suspense, and kept me wanting to read more to find the answers 
It was definitely fun to read a completely different spin on the old classic Beauty and the Beast, and I could see the similarities. I could tell Dara England tried to make it a believable story by making it more realistic. 
This book didn't have the amount of romance that I was expecting. The book mainly focuses on the trust, or lack there of, that both Tegan and Sir are keeping from one another. 
The book began to be predictable, but by the time I reached half way into the book, I could clearly tell what was going to happen. There was still some points that I found to be something I hadn't anticipated which still made it an enjoyable read. Unlike some books, Dara writes in a very realistic terms with the characters interactions. 
As I said before, I wish there was more to this book, by the end I was just dying for it to continue, or possibly even a sequel. Why did it have to end to abruptly? Regardless, I found this to be an amazing read that I highly recommend and I give it 5/5. 
Add me on