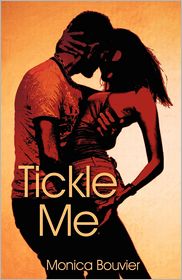 Buy it now at:
Barnes and Noble
Amazon
Add it to you Good Reads Shelf
All her life she has dealt with being awkward and socially outcast, even by her own family.  
Alice is an ungainly young woman who is quickly approaching thirty.
She is consumed with her desire for physical and emotional love. 
There's a small hitch in her plan, she's a virgin and finds herself to be a bit 
uncoordinated
 when it comes to talking to others, especially men. 
She's a an outcast not only in the work place, but also in her own family. The only true friend she has in her life is her friend Patty, who is an outgoing and confident woman who is constantly trying to get Alice out of her hole and live a more social and exciting life. 
Socially and physically awkward she eventually reinvents herself with an amazing makeover. Even after she takes down all her profiles on her dating websites, she somehow gets an email from a man named Erik. Even though she doesn't know how he found her, she responds excitedly. They soon get o know each other through emails and soon Alice finds herself head over heels for Erik, even though they have yet to formally meet. 
This story had an interesting plot and story line, but I found it was a bit dragged out for me. It seemed the book could have been summed up into a story that was much shorter and would have gotten the same concept across. I was dying for Alice and Erik to meet already and get on with what seems like will be an amazing romance, considering all the erotic emails they have been sending to each other. 
What about Erik's emails? Am I the only one who thought he sounded a bit like a young teenager in today's times. He uses an insane amount of slang and words that are misspelled on purpose which I fin to be annoying in real life, let alone in a book that I'm reading. 
My favorite part of this book was how much Alice's personality changes when she gains the confidence due to her new love interest. She finally starts to stand up to herself and make herself known as something more than her reputation. 
Overall I would give this book a 4/5. The only real complaint I have about this book was how Erik's emails seemed to be too much like a young girl chatting with her friends online. Of course I'm not talking about the content, just his writing style. 
Add me on