What is the book about?

Bryan Wood deploys to Eastern Afghanistan not knowing what to expect or what the final outcome may be. A personal journal becomes his companion as he lives every day in the midst of war. As you read his journal you will be taken through his story, see the things he saw, and feel the things he felt. A truly moving book that will open your eyes to the conflict in Afghanistan.

You'll be taken back to understand the extreme effects war has on a person on their recovery as he comes back to the states, and finds inspiration through others around him to get past his pain. This is an amazing book that completely opens up the mind to understand what veterans experience on their return back home from war.

What did I think of the book?

What a page turner. I couldn't put it down from the moment I picked it up. The path that Bryan takes to finding himself is absolutely amazing. Wood is an amazingly strong person to be able to go find peace and love through his transition from soldier to veteran. This is a book of overcoming obstacles and finding true love and peace. Unlike any other war story you will ever read.

My favorite quotes from the book

"I've seen a lot of hurt in my life, and I know what it looks like. There is just something you can see in a person's eyes. No offense, brother, but I am seeing a lot it when I look at you. I can't walk away from that without asking you if you really are ok."


"You know what? You're probably right when you say I wouldn't understand because no matter what i's from, your hurt is different from my hurt, and hell, it's all different from that guy's hurt,"




"I know it's hard to open up about something, but it's the first step to letting go. Hiding from pain only allows it to grow strong and stronger. It's like a beast that feeds off of you. It feeds off of you until you actually become the beast."


"Because, I learned something a long time ago: if you try to do only for yourself, you'll only get so far in life. If you reach out to touch other people, you can fix your own soul and move further than you can ever imagine."


"For the good, the bad, and everything in between, everything changes and moves on."


"One of the things I have learned throughout this entire process is that when you beat yourself up over something internally, you eventually come to accept negativity from outside sources as also being acceptable. After all, it you treat yourself like shit, it must be perfectly fine for others to do the same."
I give this book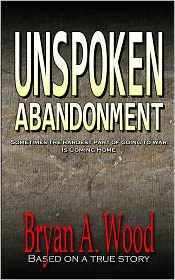 my read shelf: