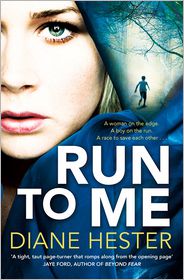 This is a must read for anyone interested in psychological thrillers that will have you immediately hooked. The moment I started this book, I could not put it down. I followed Zack, Reece and Corey through their painful lives which is the main plot of this book. They're orphans living in terrible conditions at their most current foster house, with foster parents who abuse them and drink all the child support money away.
Things start to look up when Mr. Westgate and Ms. Knowles show up at their front door and make promises of a brighter future with a new foster family who will love them unlike any other family has. Who would have thought these two people had an alternate agenda that will forever change the lives of these three boys.
No one is who they appears to be. Especially when Zack runs into a woman, Shyler who acts as a stand in mother, her reasons are skewed but genuine. It will all come together when Zack finally confides in a doctor who seems like the must trustworthy character in the book.
I was literally biting my nails throughout this whole book. Each chapter brought me closer and closer to completing the story that kept me on the edge of my seat. It's a thriller you won't forget. The story of three broken boys who just need someone to love them is heartbreaking, and keeps you reading in hopes of sleeping easier knowing if these boys get their happy ending or not. Without a doubt, 5/5 all the way.
Amazon Paperback
Run to Me



Shelfari
GoodReads