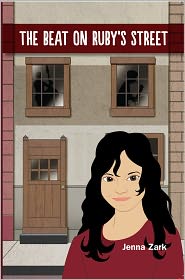 Buy it:
Kindle | Amazon Paperback | Nook
Add it: GoodReads and Shelfari
Ruby Tabeata is an eleven year old who lives in Greenwich Village during 1958. This is during the time when people wrote about their unhappiness towards society. Despair was expressed through works of writing and music.
Ruby was on her way to a reading by her favorite poet, when she was accused of stealing and was taken off to the police department. Since she is a minor, things get out of hand when a social worker is assigned to her and her case because she does not have two parents living with her. This eventually ends in a disaster and Ruby must figure out how to get herself out of a horrible situation.
The author writes a lot of back story to each character, so you really get to know everyone on a personal level. I was especially interested in learning more about the children in Greenwich Village during the late nineteen fifty's. I was a little confused when the social worker comes into the picture. I couldn't tell if she is a negative character or someone who's intentions are only to help a young girl.
Overall I found this to be a beautiful story with amazing history, background and emotion. At moments, tears came to my eyes, and other moments I was biting my nails in anticipation of what was to come next. There were some slow moments while reading this book, but it quickly became interesting and exciting. I give this book a 5/5.

Add me on