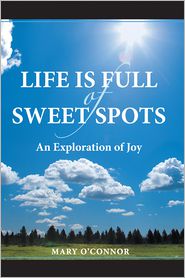 Buy it now at:
Amazon Paperback | Amazon Hardcover | Kindle | Nook  | Barnes and Noble
Add it to your GoodReads and Shelfari
The only genre I believe fits the book the best is, self-help. Mary O'Connor has done plenty of research on how our body responds to being in nature, by absorbing it all in using all five senses.
Twenty minutes is all it takes to appreciate all that the Earth has to offer, according to Professors Rachel and Stephen Kaplan at University of Michigan. It's surprising to me, that it only takes twenty minutes to have nature produce a relaxing affect on the body. Studies have been done that prove different elements of nature (i.e. scent of pine trees, touch of prickly pinecones, taste of fresh forest air, the sound of birds and insects all around you) have a deep connection to relaxation.
Mary O'Connor will go over many different cultures concept of enjoying nature, such as the Japanese. The Japanese have a special way of enjoying nature and all that is green, it's called shinrin-yoku, which means "taking in the forest atmosphere" or " forest bathing"
She will also go over different locations of nature that you can visit and how to get the most out of your experience at each location. She gives many examples of what you can do like searching for seashells on the beach, or create your own personal flower garden.
It's a great book for those who are looking for a more natural way to find relaxation in your life. This is such a great guide, it can meet everyone's needs. I'm excited to start some of the techniques I have read about in my own life. Thanks Mary O'Connor, I give this book 5/5.

Add me on