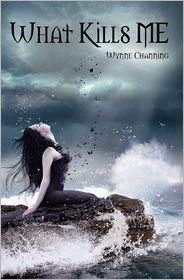 HELP SUPPORT MY BLOG AND 
BUY IT NOW AT BARNES AND NOBLE OR 
AMAZON
What is the book about?
Axelia, or better better known as Zee, is a seventeen year old Canadian who has adventured out to study in Rome but has never returned back home because she is now dead. She wakes to find that she's beautiful, with no flaws to be seen, and power that is unimaginable, just like a vampire should be. She's more powerful then a regular newbie vampire because she has been turned by an ancient vampire and his blood pumps through her body. Unfortunately the vampire world thinks that due to her unconventional means on becoming a vampire, causing them to think that she will be the downfall of the entire vampire race. Now they want her dead.
What did I think of the book?
You really relate to the main character even when she makes silly mistakes. You find yourself really sympathizing with her as she learns to become a vampire. This book is filled with violence, action and drama and will keep your hands glued to the book. This is not a "I'll put the book down after this chapter" type of book. I found myself saying this all throughout the book, and I never ended up laying the book down, reading in all in one sitting. I hope that Channing has decided to write a sequel to this book because even after I finished the last chapter, I was hoping for more!
I give this book

Add the book now to your GR list!