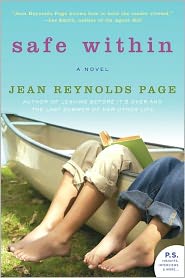 What is the book about?

Elaine and her husband Carson, who is dying of pancreatic cancer, are returning to their childhood home in North Carolina. They stay with Carson's mother in a cabin by a lake, where it might just be Carson's final resting place at only 49 years old. Carson's mother, Greta holds a lot of grudges towards Elaine because she believes Mick, their son, isn't really Carson's son.

After Carson passes away, Elaine and Mick are put in a situation where they forced to stay with Greta, despite her refusal to accept them as family and keep to her presumptions that Elaine was not a faithful wife to her son. Her anger towards them goes so far that she goes out of her way to avoid Elaine and Mick, even at the funeral.

What did I think of the book?

Dealing with the rumors and gossip in such a small town in a depressing time as Carson comes back to town with his family is a lot harder than it seems. Poor Carson, you think you're going home to pass away in a safe place, but instead he is around others who question his paternity to the son he help raise. You bounce back and forth in time, and watch the characters bounce and forth between forgiveness and compassion. You never really expect what happens next with the inconsistency in the characters opinions.
I give this book 
Add to GR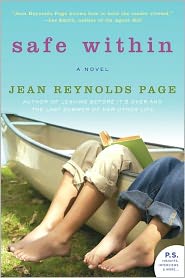 Click the book to buy it now from
Barnes and Noble
My GR