This is the "sidekick" to Dean Koontz Saint Odd. Saint Odd is the first of a great series, and this book is perfect to decipher Koontz symbolism and metaphors. It will open your eyes to the ever mysterious and unknown mind of Odd Thomas. It is broken down by grouping chapters together and picking apart what the meaning is behind Koontz written words.
In Pico Mundo, California, which is a fictional city in the Mojave Desert. I had an easy time imagining what the settings were in the book since I spent a few years in the Mojave desert. This is where the dead don't talk, but they do try and communicate with Odd Thomas. I don't know what I would personally do if I the dead were trying to communicate with me, but his first instinct is to ignore and find a way to silence them to keep his world simple and normal.
I love the fact that this book has no foretelling that inside hides so much hidden meaning and puzzle pieces that are just begging to be put together. This sidekick will guide you into seeing deeper into the novel that has eluded so many readers for far too long. Anyone who has read Saint Odd has to pick this book up. It's better than anyother reading aid material I have read regarding this specific book. I highly recommend Saint Odd by Dean Koontz and I also highly recommend you pick up the Sidekick to the book by Katherine Miller. I give both books 5/5.
Amazon Paperback
Shelfari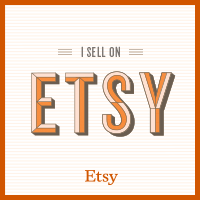 Check out my Etsy shop! For your first purchase, you receive a free gift.  

On your frequent buyers card you'll receive 25% off for every 6 purchases you make. 

Share my etsy page with your friends, and receive 10% off your first order, just leave me a comment on where you shared.