This type of book is one that does not strictly belong to one category. It's a thriller, it's action and adventure, it's pure intrigue. 
Gilford Ulrich, living in St. Louis is suffering from PTSD from his time in Afghanistan with the Navy Seals. He's willing to do any job to help him convince himself that he is not homeless, despite the fact he lives on the street with his adopted street dog. 
He fights against becoming officially homeless, and tries his hardest to continue on alone the way he's used to handling things. He can't fight the family of the streets, as they slowly welcome and draw him in to a whole new society. 
As someone who personally has PTSD, I can relate to some of the psyche involved in describing Gilford's character as he is built up along the storyline. It gives the reader a great glimpse into how one might think or behave while suffering from post traumatic stress disorder. 
Overall you are opened up to Giflord's life, and you won't know how to let go once the book ends. You'll want more, to know him better than just the peek Dan Groat gives us in Monarchs and Mendicants. 
Gilford finds himself considered a target by a serial killer, since he is technically homeless, and the serial killer is targeting those like him. Overall this is a 5/5 book, thrilling me and keeping me entertained for hours as I read this book from beginning to end.
Amazon Kindle
Barnes and Noble
Shelfari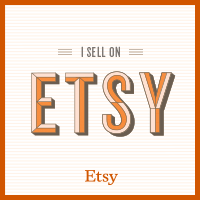 Check out my Etsy shop! For your first purchase, you receive a free gift.  

On your frequent buyers card you'll receive 25% off for every 6 purchases you make. 

Share my etsy page with your friends, and receive 10% off your first order, just leave me a comment on where you shared.