The first two lines to the description of this book describes the book perfectly. It's simple and to the point, but makes complete sense and wraps everything up in fourteen words. Love it.
Father. Husband. Coach. Golfer. Successful landscaping company owner.
Hero. Pothead. Vigilante. Murderer. Outlaw. Jedi. 
Dwayne Devero is an ordinary man who has met his limit on shit. Now he simply does not care or give a shit. When you see how fast this story escalades, after Dwayne and three of his little league baseball dad's, attempt at blackmailing the umpire, you'll understand how little he actually cares about the big picture.
Overall the book was fun to read, making it a quick read. Especially fun with the amount of real life humor involved in the writing style. There's a dark tone to the humor which makes this typical in the books I enjoy reading.
Matthew Hiley lives up to his reputation of having a unique writing style that can't be compared to anyone else. He's so much fun to read, the books fly by in time. Although, now that I think about it, his humor can be slightly compared to Christopher Moore, one of my favorite authors, so it's no wonder I enjoy his writing style so much.
I'd absolutely rate this book a 5/5. Not recommended for those uptight readers who will take offense to anything they don't absolutely agree with and/or closed minded people who don't appreciate people with strong opinions.
Amazon Kindle
Barnes and Noble Paperback
Shelfari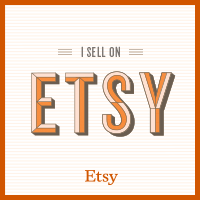 Check out my Etsy shop! For your first purchase, you receive a free gift.  

On your frequent buyers card you'll receive 25% off for every 6 purchases you make. 

Share my etsy page with your friends, and receive 10% off your first order, just leave me a comment on where you shared.