When you're in the business of figuring out a brilliant algorithm for winning while gambling, you tend to keep many deep dark secrets. That's exactly what this book was full of. The government becomes involved and the twists and turns become more and more exciting as the plot thickens quickly with each passing chapter.
It's definitely a book you must keep great attention to, as it bounces around and throws a lot of information out at you in a short amount of pages. Don't be deterred by the large amounts of names and places that are being mentioned all at once, it all comes together and it will be worth the small amount of confusion you have as you piece together who and where everyone is. I gladly rate this book a 5/5. It's long and keeps you hooked, so it's definitely a book you must commit to.
Amazon Kindle
Barnes and Noble
Shelfari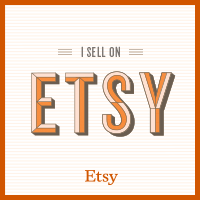 Check out my Etsy shop! For your first purchase, you receive a free gift.  

On your frequent buyers card you'll receive 25% off for every 6 purchases you make. 

Share my etsy page with your friends, and receive 10% off your first order, just leave me a comment on where you shared.