Anyone who reads this, and has any experience with Tom Clancy will immediately notice the similarities in writing style, plot and the amount of research done to fulfill accuracy. I'm assuming all the things I learned in this book were true, but I did not do much research into the some of the jargon's used. There is plenty of action that is packed into this book to keep you reading even if you don't understand SQL amongst other things mentioned.
Just as Tom Clancy can make anything seem like a high action scene, so can Joe Darcy. Not many people can pull off a Tom Clancy style, but Esquelle and the Tesla Protocol hit it right on the nose. Definitely a 5/5 from me.
Amazon Kindle
Shelfari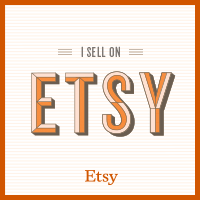 Check out my Etsy shop! For your first purchase, you receive a free gift.  

On your frequent buyers card you'll receive 25% off for every 6 purchases you make. 

Share my etsy page with your friends, and receive 10% off your first order, just leave me a comment on where you shared.