I love books about death, and reapers, or anything involving the two. It fascinates me, and this book satisfied my need for a new reaper book. It's a juvenile book, but it didn't make it any less fun to read for me. I would recommend it to anyone over the age of 13.
Lex's parents are sick of her behavior in and out of school and decide to give her a not so fun vacation at her uncle's house for the summer. She's surprisingly not dreading it, except for the fact she will be apart from her twin sister Cordy for the first time ever. They share a room, and are the typical twins with a very close relationship, but they couldn't be more different in personality.
When she arrives at her uncle's house, in the city of Croak, she quickly realizes she's not there to help work on a farm, which she presumed based on what her parent's told her to expect.
What she IS there for, is something she could have never imagined in her wildest dreams, but it's not all bad, she's finally finding a group that accepts her for who she is. I absolutely rate this book a 5/5 and will be starting on Scorch the second book in the series immediately.
Shelfari
Amazon Kindle
Audible
Barnes and Noble
WalMart
Kobo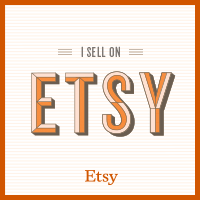 Check out my Etsy shop! For your first purchase, you receive a free gift.  

On your frequent buyers card you'll receive 25% off for every 6 purchases you make. 

Share my etsy page with your friends, and receive 10% off your first order, just leave me a comment on where you shared.