Merry Christmas fellow bloggers and readers. This year has been a wild one for my family and I.
What is your most memorable moment from 2014? 
My most memorable moments from this year have been the many moves I've made. I moved back to North Carolina from California, and then again from one city to another in North Carolina. It's been quite an adventure. I hate packing, but love unpacking. That is, until you figure out what is missing or damaged. It's inevitable that something will disappear, and something will break. It's not a normal move without that.
What are you looking forward to in 2015? 
I'm looking forward to not moving. hahahaha =D Stability is my goal this year.
What are your New Years Resolutions? 
Read more? Is that even possible? Knit more...that is impossible. Work on my patience and spend more time with my family.
What books are you looking forward to in the coming year? 
I have yet to look at the upcoming books for 2015, but I always look forward to anything by Christopher Moore and Jeaniene Frost!
I'm having a huge sale on my Etsy site.
Use coupon code FIRST10 to receive 25% off and a free gift!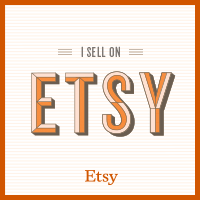 Check out my Etsy shop! For your first purchase, you receive a free gift.  

On your frequent buyers card you'll receive 25% off for every 6 purchases you make. 

Share my etsy page with your friends, and receive 10% off your first order, just leave me a comment on where you shared.