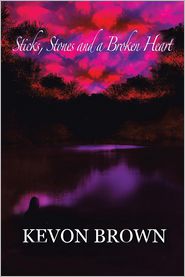 Buy it:
Kobo
Nook
Barnes and Noble
Kindle
Amazon Kindle
Add it:
Shelfari
GoodReads
Daniel is in a new town and a new school, just trying to find people he can be friends with. I don't want to spoil the book so I won't go into too much detail, but Daniel experiences a horrible disaster because of a few wrong decisions.
Initially I thought this would be a fast paced book with a lot going on, just because the beginning opens up with a robbery. Everything seemed to be happening quickly and with much excitement, but the story eventually slows down.
There were some serious grammatical errors that caused me to stumble around and try to figure out where paragraphs ended and started. At some points in the book I couldn't figure out who was talking, due the lack of information.
It's definitely a coming of age story that dives into a group of kids and their wide differences in their backgrounds. I enjoyed reading this book, despite the grammar issues. I think a lot of young adults would greatly enjoy reading this book. I would rate this as a 4/5.

Add me on