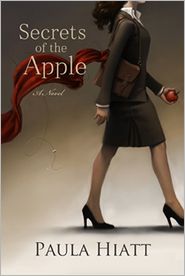 Buy it:
Barnes and Noble
Nook
Kobo
Add it:
Shelfari
GoodReads
A Japanese man and an American Woman find love in each other. They must overcome the obstacles of their cultural differences. Not including each other's past which every other relationship deals with. This is a story about love and the combination of two cultures coming together in the name of love.
Written from the perspective of the high-strung Japanese man named Ryoki. He really views himself to be completely different then the American woman named Kate, who he fell in love with. He is a meticulous workaholic who has an exceptional knowledge when it comes to human nature. He also seems to care more about work then his personal life.
I wasn't all that attached to Ryoki, which is unusual since the book is written in his point of view. I found him to be stuck up and whine way to much. I think that's what makes his character though. It's what gives Kate the challenge to be with him, or another obstacle to overcome in their relationship. I wouldn't call this book a page-turner, but there was enough for me to finish the book.
You can tell that Ms. Paula Hiatt has a sensitive side that can be completely appreciated in her written work. The gentle way the two characters fell in love, really show the writing style as mushy and romantic. Her writing style wasn't my typical preference in book style, but I enjoyed the book none the less and wouldn't think of rating this book any lower than a 4/5.

Add me on