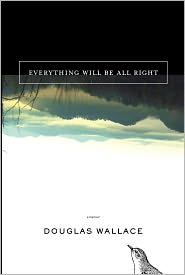 Buy it now at:
Kindle | Amazon | Nook
Add it to your Good Read's and Shelfari
I would categorize this book as a memoir, and a great one at that. It normally isn't my go-to genre of reading, but I enjoyed it none the less. I always love picking up a book, and reading it regardless of the cover or the subject. It makes for a fun and adventurous read.
I have great respect for the author, who was able to open themselves up to his own successes and failures, and write about it for the public to read. This is Doug Wallace's journey through life, starting with a heartbreaking childhood with seven other siblings in Tennessee. They lived a life of poverty, violence and abuse. The children are raised having to work to help support the family.
The beginning was very emotional, and if you say you normally don't cry at books, you might find yourself crying at this one. My heart ached for  all the characters, and I loved reading about each one.
Doug grows up, getting himself out of poverty, joining the military, and becoming a successful lawyer. So this book isn't about living poor, or despair and raw feelings, it's more about hope, and finding inspiration in life. Some call this the American Dream.
This is a great story told by a brave and strong man who faced it all. It will change how you view life and poverty. It's an eye opening experience that will keep you from putting this book down. I rate this book a 5/5!

Add me on