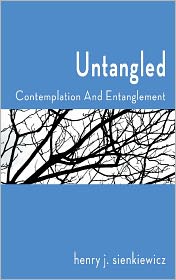 Buy it now at: 
Amazon Paperback
Kindle
Nook
Add it now to your GoodRead's Shelf 
A great collection of thoughts and ideas to untangle you from the diversions in life. It's written in kind of a diary or journal style, mixed with textbook knowledge, which makes it seem more personal and intelligent. His sentences are short and to the point that gives it that psychology textbook feel to it. 
Almost everything you can think of is brought up in topic throughout this book. It will teach you about self-awareness and understanding everything around you. 
There are many things I took away from this book. 
Our journey through life doesn't necessarily guarantee transformation or change. Our journeys are only as good as what we give ourselves. 
Interactions are based on the exchange of stories. It gives us the chance to look back and understand the importance of ourselves and others. 
In order to contemplate our daily activities to achieve the responsibilities in life. Part of life includes fear which is our perception of a threat, it's protective and makes us aware of the dangers in our life. 
I somewhat enjoyed parts of this book. There were some parts that I just couldn't get into. Besides the over use of the word, untangled, and the minor spelling errors this was an okay book that I would rate a 3/5
Add me on