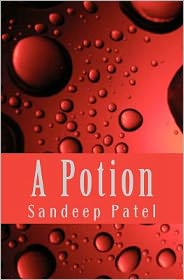 Buy it now at:
Amazon
Barnes and Noble
In a place far far away where we live off the land, in complete and utter peace. The desire for Master to keep everything flowing in sync will keep the faith of the Sashans to keep Bani alive. Master found his hope within the love from Gomen. Companionship with Sainapat will help him to survive and spread goodwill. 
A story of how faith left Bani's to restart once again and the Goman were able to be awoken from the freeze, even if it meant having to go through ordeals that caused some to not survive. 
Sandeep did a great amount of research for this book, judging by his works cited at the end of the book. This leads me to believe that he used a lot of fictional events to add to his book which I have always enjoyed. Even books that do not contain the full truth, but are based on actual events or characters are truly interesting to me. 
Patel writes very similar to a poetry type format, and at some moments I thought he sounded a bit like Yoda. Wise, brilliant, aged but a little hard to understand at time. 
Add me on