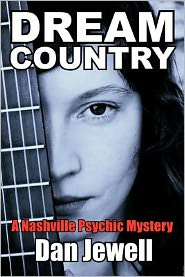 Help Support Stuffed Shelves and Buy it now at Amazon or Barnes and Noble
What is the book about?
Dilly Renfro has dreams that seem to predict the future, which is a result of a gunshot wound from a store robbery only one year prior. Dilly has experienced a life changing experience and it has altered her point of view on her life, even causing her to realize she is a lesbian.
The Renfro family is always in the spotlight since Dilly's father is a popular country singer who is also in the middle of a lawsuit between his children, Dilly's twin sister Loretta and their older brother Porter. As if the attention to them wasn't enough, Dilly has a dream that her father's illegitimate child Pearl was murdered and it quickly goes from being a dream to reality. All Dilly can do is trust her dream will lead her to solve the murder, even if the authorities aren't always supportive.
What did I think of the book?
As you read this story, you will be taken through the eyes of each character. You'll see how everyone views the same scenarios, which is a very unique way to write and I found it quite entertaining. Each chapter is another person's point of view and it really completes the story perfectly. When you read about Dilly's dreams, you can interpret them yourself, so it almost feels like your solving a mystery along with the characters. It's feels cryptic at first, but it eventually all come together for a perfect complete story.
I give this book