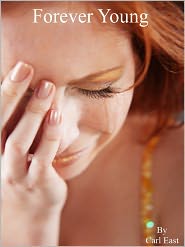 What is the book about?  


Claudia Francis lost both her parents to a boating accident at the age of fourteen and was raised in orphanages until she reached eighteen. Searching for adventure and excitement she traveled the world and met a college professor named Claude. 



Everything about Claudia may seem normal, but what you may not know is that she is actually two hundred and thirty-six years old while only appearing to look twenty years old. There was an accident that killed Claude and changed her life forever. 

What did I think of the book? 

What a great idea for a novel. I only wish this was an actual novel instead of a short story, I found it read through to quickly and I was hoping for more. After researching Carl East, I realized I wasn't quite interested in most of his books, but as for this story, I hope he decides to turn it into a longer book. It was well written and exciting just too short. 
Help support my blog and buy it now from Barnes and Noble
Add this to your GR shelf
my read shelf: